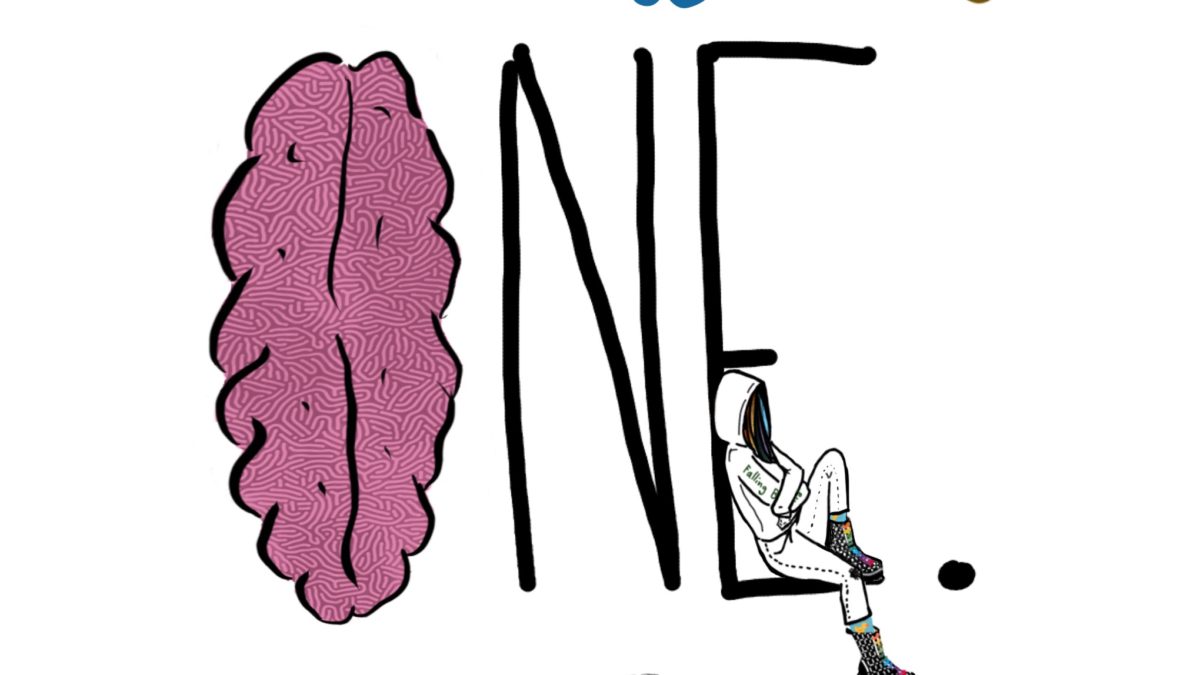 ONE (Album)
Zoe Mina, 3 years ago
0
5 min

read
1609
Zoe Mina rings in the new year with a bang, releasing her first ever full album with fourteen unique tracks that are a mix of her 2020 singles and brand new songs.
She opens the album with Cage of Me, a song entirely about feeling trapped by yourself. It is a raw, tangible beginning to the heartfelt songwriter's characteristic lyrical style.
"I'm screaming now/banging my fists on glass no one can see/I'm trapped in a cage/that's actually made of me." These haunting words are supported by an emotional piano and orchestral backing, featuring Mitch Pirtle on electric bass. The meaning behind the lyrics is a nod to Zoe Mina's history with Crohn's disease that led to a lengthy hospital stay in her teens. The artist is completely healthy and has been in remission for over four years, but the event has unsurprisingly left its mark and this song is her interpretation of what it is like to deal with something of that magnitude.
The album features almost all of Zoe Mina's singles from 2020, including Walking on Ice, Aeroplane, Out of Mind, Falling Behind, Hopeful (Someday), and ONE––the title track. Among the new songs on the release, I Miss You and Satisfied are perhaps the artist's biggest audience surprises.
Satisfied is Zoe Mina's first explicit song, and a huge deviation for the mild mannered lyricist.
"I usually don't need or like to use profanity," she explains, "but this song needed it. The harshness of the words and the tone were necessary in this instance."
Telling the story of a relationship gone wrong, the song is sung from the viewpoint of one of the two in said relationship. Zoe Mina's mastery of the relatable appears in full force, as the song's subject could be about romance, friendship, or even one of a familial nature.
"You wanna see me crack/you wanna see me cry/hell you'll do your d***dest just to try."
I Miss You is almost entirely instrumentally comprised of musician and engineer Mitch Pirtle, who recorded the bass, guitars, and even the drums–––although the latter were done on an electric drum kit, the original velocity and humanization were kept to create a realistic acoustic sound. The piano in the beginning of the track is only utilized later in the bridge and outro, deviating from Zoe Mina's tendency to have a constant piano track throughout most of her other songs.
In Sense of Time, she returns to her open-interpretation lyrical style to discuss losing track of time as a person.
"How old am I again/I've forgotten the years flew by/how long ago I was young/I've lost all sense of time," quotes Zoe Mina, explaining that the inspiration behind the song is feeling like an old soul, and out of place and time.
"My favorite lines are in the second verse. (Grays and shapes all around me/what happened to the myriad/of colors trying so hard to please/I think they've turned on me maybe.) I wanted to point out how when you feel tired, and old, things start to lose their color; what was once bright is now washed out, like an old t-shirt. Things also feel like the whole world can be against you on bad days, and mentioning how the colors have 'turned on me maybe' was my way to include that in a broad, non-specific way. The lyrics are definitely open to interpretation, though. It's always fun to see what someone else gets out of my songs."
She brings in a little bit of the fun, memorable charm from Mr. No Name in Naive Little Soul. The lyrics touch on the innocence of a younger person or soul. Written originally on guitalele – her six string ukulele from Yamaha – the song was recorded on ukulele by Zoe Mina herself. The acoustic feel of the piece definitely is a throwback to Zoe Mina's singer-songwriter roots in Mr. No Name and Blue – her 2019 debut EP, which is rumored to have a new version coming out soon – and so is track 7, 1am.
"1am is super close to my heart. I actually wrote it for my grandfather, who had recently passed during the end of 2020. It was actually a last minute addition to the album, which originally was only twelve tracks. I wanted to surprise my grandmother and mother with this song; the former of which hadn't heard it prior to the release. 1am is actually a great example of what music means to me, and what it means to a lot of writers and artists, as an escape and a voice to feelings we maybe don't really know what to do with."
The artist goes on to divulge how the track had been the hardest on the album to record, seconded only by the title track ONE – released July of 2020 – because she kept tearing up, most especially during the second verse. (A loved one died today/yet the sun came out to play/Now it's dark out and there aren't clouds/I'm sitting in my pjs wondering how the world keeps spinning)
"I wanted to branch out with this album, and kinda show off a little more of what I am capable of as an artist, writer, and producer; not to mention engineer. I learned so much with this release, and I can't wait for the next one. I embrace the mindset of a student for life, and this collection of songs has most definitely lived up to those expectations. I'm excited to move forward, climb upwards, and continue towards my dream of living off of my music. Thank you so much for listening to my album, to my singles, to my old and embarrassing releases, and supporting me. I hope you'll stick with me through my music journey, and let me be a part of your day-to-day life."
-Zoe Mina
Special thanks to: FreakyHealer aka MOM, Mitch Pirtle aka DAD, Till Pirtle aka Lil Bro, Samira Velasco, Fynesse Banks, Matt Luther and Luthercorp Records, Sound Scientist Productions, Pinkies Family on Instagram, Alphonse Étoile, Leia Pequignet, Zora TooCheck, Alyssa Monfredo, and the Pirtle Kitties.
Related posts