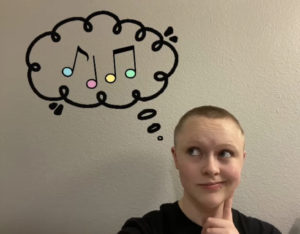 Zoe Mina is a multifaceted and dynamic artist, composer, songwriter, and musician. Her music journey began with the piano at age eight, and grew through the years to include singing, composition, lyricism, and production. Graduating class of 2020 from Full Sail University with a B.S. in Music Production – and as Salutatorian of her class – she shows her growth in her music with her first EP Blue in 2019, through her singles of 2020, and her first full length album ONE—released January 2021.
Her classical background allows for techniques and music theory knowledge that she brings to her music in the form of complex and mature composition, showcasing her broad vocal range and versatility as a multi-instrumentalist.
The artist's cultural background is just as diverse. Coming from a half-Swiss, half-American household, Zoe Mina was exposed to the differences in culture and language—and spending the majority of her childhood in Brooklyn, NYC, only encouraged her to keep an open mind. She later moved to northern Italy during her early teens. Despite it being an intimidating environment, she expresses the fact that this only taught her more about being open to others, and aware of their culture and beliefs.
Zoe Mina names Sia, The Cranberries, Robbie Williams, Dido, and The Beatles as strong musical influences; her favorites are Ella Fitzgerald, Nirvana, Issues, twenty one pilots, and AJR. Similar artists include Billie Eilish, Sara Bareilles, Coldplay, and Fiona Apple.
Find her music on iTunes, Spotify, YouTube, support her on Patreon, and follow her on social media!