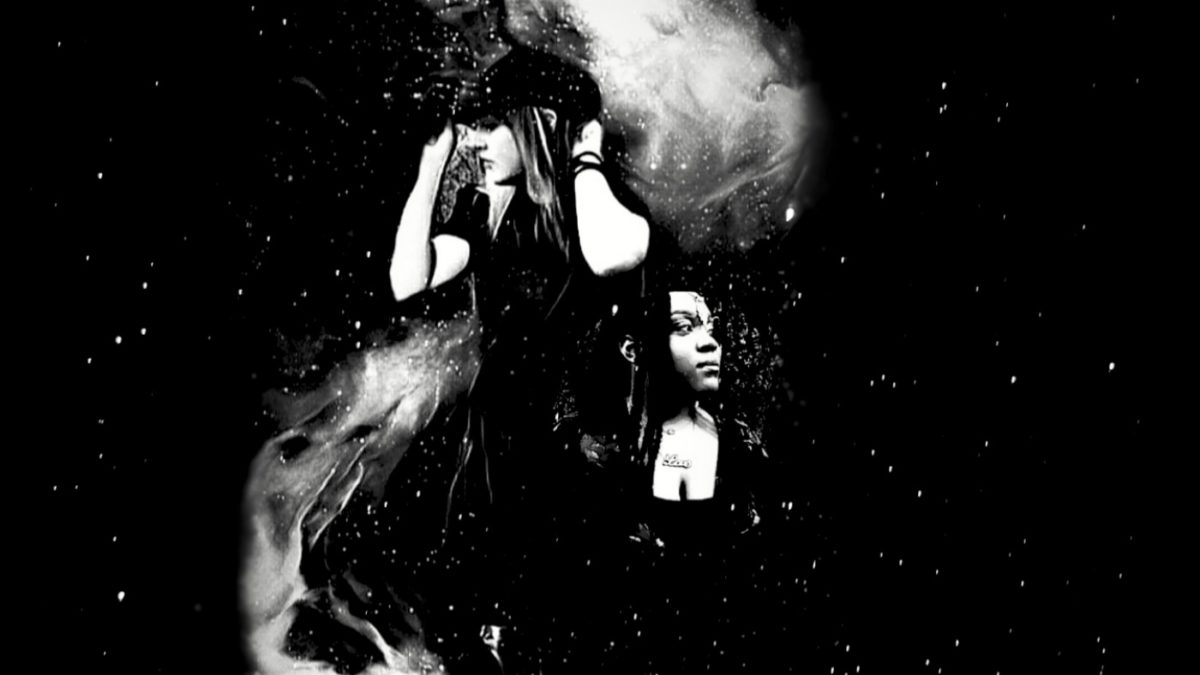 Lost feat. Fynesse Banks
Zoe Mina, 3 years ago
0
3 min

read
2010
Feeling lost is something almost anyone can relate to, at least during one point of their life. Lost feat. Fynesse Banks is Zoe Mina's latest single, delving into being out of place, and the topic of individuality.
Zoe Mina grew up in Brooklyn, NYC in a multicultural family. This, along with a family move to Italy during her early teen years, gave the artist an open-minded approach to inclusivity and diversity. When Zoe began college, the new environment was a bit of a culture shock for the homeschooled artist, thus giving her the inspiration for the song lyrics.
"I wanted to express how I felt in an unfamiliar environment," says Zoe Mina. "This song is not only about that, but also about not fitting the status quo."
Four years after writing the song, Zoe Mina teams up with fellow Full Sail grad Fynesse Banks to give the song new life.
Producer and composer Fynesse Banks, also a Brooklyn native, not only has had extensive experience as a first chair violinist and pianist for her Junior High and High School orchestra, but also has an in depth understanding of multiple other genres—giving her an admirable edge in production and composition. Her orchestral background gave her a unique perspective on the production for Lost.
"The production process was fun for me," says Fynesse Banks. "It felt great to work on a project like this. It reminded me of being back in my orchestra."
Using the lyrical imagery Zoe had created, Fynesse steered the production to emphasize the haunting soul of the song. The mixing process included thinking outside the box, and quite literally getting lost in the song. While mixing this song, she took the meaning of "Lost" more literal.
"When you're lost and start daydreaming, everything around you starts to fade out and become sparse. If you listen to the song you can hear those elements in the song. Then, there are times when lost, you may hear a loud sound and you quickly snap out of it," Fynesse Banks explains.
Fynesse specifically used the bass to imitate that visual, with strings and percussion filling out the piece and creating a captivating scene for Zoe Mina's distinctive vocal lilt.
Fynesse Banks and Zoe Mina are an incredible pair, and talented individuals in their own right; each already having released songs previously. Lost is a spectacular blend of the two women's skills and strengths. Similar artists include Sia, Halsey, and Coldplay.
Lost is written and performed by Zoe Mina, written and produced by Fynesse Banks, and released by Fynesse Music. Find the lyric video, created by Fynesse Music, here.
Get Lost feat. Fynesse Banks now on Spotify, iTunes, YouTube, and more!!!
Follow Fynesse Banks on social medias, YouTube, and more. Below are links to find her and her previous release, Worth It feat. Natasha!
https://linktr.ee/FynesseMusic
https://www.youtube.com/channel/UC6an7OA4sYCDMshjeeRHeEA/videos?view_as=subscriber
Related posts